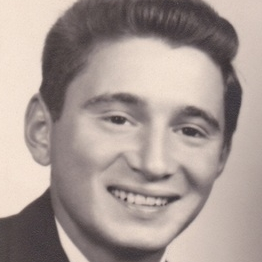 Anthony Mascioli International Scholarship
Anthony Mascioli graduated from The College at Brockport magna cum laude in 1954 after pursuing an accelerated three-year program. At Brockport, he served as editor of Vistas, the College's literary magazine, and directed the senior class play. After graduation, he attended Columbia University where he obtained a master's degree in Drama. He began a business career to support himself in New York, and found success beyond his expectations. Although Mascioli aspired to write a great play, his financial achievements resulted in a lack of time.
Mascioli was a "colorful and charismatic entrepreneur who boldly celebrated being a gay man when it was not socially acceptable or safe," according to the Rochester Out Alliance.
This scholarship recognizes one or more international students admitted to Brockport as a freshman from a foreign country. Students must display academic excellence as well as financial need through the Admissions process of the Center for Global Education and Engagement. The student or student receiving this award can receive it for up to four years if they maintain a 3.0 grade point average.