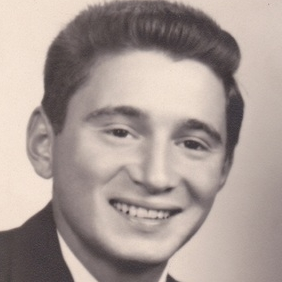 Anthony Mascioli Scholarship (Communication)
Anthony Mascioli graduated from Brockport magna cum laude in 1954 after pursuing an accelerated three-year program. At Brockport, he served as editor of Vistas, the College's literary magazine, and directed the senior class play. After graduation, he attended Columbia University where he obtained a master's degree in drama. He began a business career to support himself in New York and found success beyond his expectations. Although Mascioli aspired to write a great play, his financial achievements resulted in a lack of time.
Mascioli was a "colorful and charismatic entrepreneur who boldly celebrated being a gay man when it was not socially acceptable or safe," says the Rochester Out Alliance. "He was personally and financially invested in all our organizations."
This scholarship recognizes a rising sophomore, junior, or senior in the Department of Communication or the Department of Journalism, Broadcasting, and Public Relations who has a GPA of at least 3.0 and who provides an essay detailing hopes for a writing career by outlining interest in playwriting, screenwriting, novels, or another creative endeavor. Through his bequest, Mascioli hoped that another Brockport graduate will accomplish what he wished for but never attained.