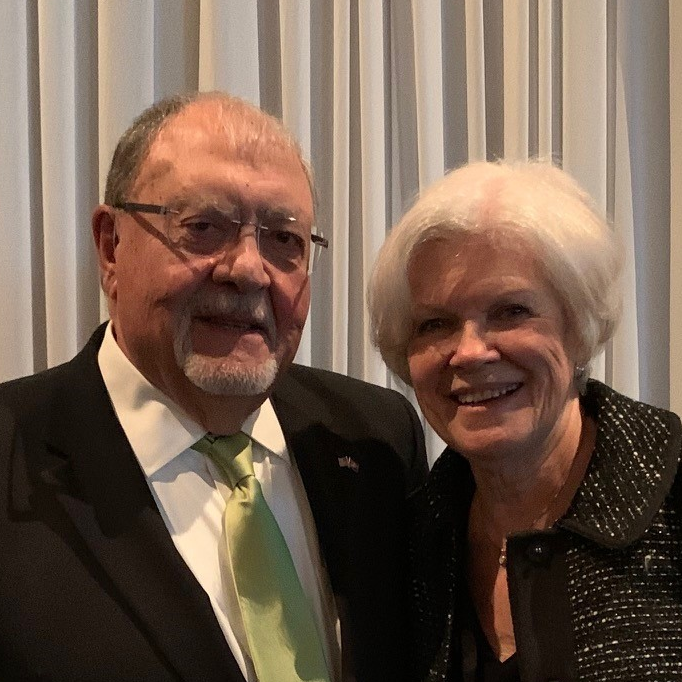 Beth and Joe Bellanca Scholarship
Joseph (Joe) '59 and Beth Bellanca endowed their scholarship to recognize the importance of a Brockport education in developing leadership skills. A standout football player, Mr. Bellanca was known as "Big Joe" on the gridiron. He was inducted into the Golden Eagle Hall of Fame in 2011, he was named honorary alumni captain of the 1957 Brockport College football team in 1996, and he has served as the football alumni team's historian since 1987.
Mr. Bellanca, also earned a Certificate Advanced Studies in Education from Brockport, received his master's degree from Nazareth College, and pursued post-master graduate work at Syracuse University. He served in the U.S. Marine Corps from 1960 to 1966.
After teaching and coaching for several years, he began a career in industrial sales, returning to education in 1975 as a high school principal and later served as a BOCES director before retiring in 2003.
He received the Brockport Alumni Association Appreciation Award for contributions to the college, community, and profession in 1996. He was inducted into Phi Delta Kappa, the professional organization for educators in 1987.
Beth Bellanca also had a career in education. She taught home and career skills in the Honeoye Falls-Lima Central Schools before her retirement. The couple has three adult daughters, who have active careers in educational administration, law, and soil and water science.
The Beth and Joe Bellanca Scholarship recognizes an incoming freshman who is a first-generation college student, is a United States military veteran, or participated in extracurricular activities while in high school. If the student maintains eligibility, they can receive this scholarship for four consecutive years.