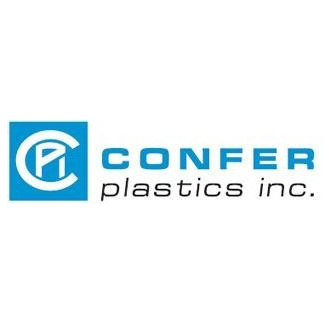 Confer Plastics
Bob Confer '96
After earning his undergraduate degree, Bob gained a sense of the professional world through his first position at his family business. Mr. Confer is the president of Confer Plastics, Inc. in North Tonawanda, a 3rd generation family owned and operated manufacturer that employs more than 225 people and proudly makes all of its products in the USA. Some items produced by the company are kayaks, swimming pool ladders, mannequins, spa cabinets, and docks.
Since 2005, Mr. Confer has written a weekly opinion column for the Niagara Gazette and the Lockport Union Sun & Journal. His columns most often look at issues in public policy and economics.
Mr. Confer serves the Boy Scouts of America as the president of the board of the Iroquois Trail Council which oversees 2,500 Boy Scouts, Cub Scouts and Explorers – and more than 1,000 volunteers — in a rural five-county region of WNY.
The lifelong Gasport resident is married to Bernadette. They have a daughter, Alexandria, and son, Warren.
Impact
" Brockport gave me a very strong foundation in accounting, finance, business law, and international business that I couldn't get from experience alone."