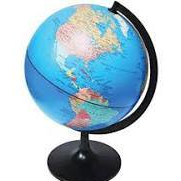 Dr. John J. Perry International Scholarship
As director of the Office of International Education, Dr. John J. Perry believed that increased global literacy improved cultural understanding for the students, the campus, the country, and the world. Under his leadership, The College at Brockport instituted full-semester programs in Australia, New Zealand, China, Vietnam, France, Mexico, Holland, Jamaica, and the United Kingdom.
It was Dr. Perry's hope that Brockport students in international education programs would learn as much by living in a new culture, familiarizing themselves with the daily lives of people there, as in their classroom settings.
Dr. Perry earned his Ph.D. degree from the University of Pennsylvania. He joined the Department of English at Brockport in 1981, and later served as head of the Office of Academic Outreach & Access, Dean of Continuing Education, and Director of the Office of International Education. He passed away in 2006.
Dr. Perry's family established this scholarship in the hope that recipients would experience the joy and satisfaction that comes from meeting the challenges of studying and traveling abroad.
To qualify for the Dr. John J. Perry International Scholarship, students must be enrolled sophomores or juniors at time of application and have been accepted into a full-semester Brockport study-abroad program. Applicants also must submit an essay on how the immersion experience will enhance future career plans; how experiencing another culture will better help understand their own; or why study abroad is important for any student's growth and development.