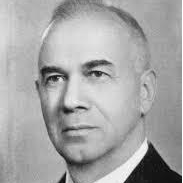 Ernest C. Hartwell Memorial Award
Dr. Ernest C. Hartwell served as president of The College at Brockport from 1936 to 1944. He earned his degrees from the University of Michigan and taught and served as superintendent in several communities in that state before coming to Brockport.
In the mid-1930s Brockport struggled with a deteriorating physical plant and the State of New York considered closing the school. Dr. Hartwell worked with the local Committee of 100 to secure state and federal funding for a new building, keeping the school from closing. The new building, named Hartwell Hall in his honor, continues to serve as a primary academic building for the College.
Dr. Hartwell also worked with other educators to transform Brockport from a three-year normal school to a four-year teachers' college with the authority to award a bachelor's degree to graduates. His efforts succeeded, and in 1942, the Brockport Normal School became the Brockport State Teachers College.
Friends, former faculty, and colleagues contributed to this award to honor the memory of Dr. Hartwell by recognizing a student entering their senior year who is enrolled in elementary or secondary education certification.
Students who are eligible for this award must be senior-year students during the year for which the award is made, enrolled in either the early childhood or adolescent teacher certification program, and demonstrate a strong academic record. In addition, eligible students will demonstrate professional promise and have made significant contributions to the College and its students through extra-curricular activities.